The New Biggest Travel Plan Hurdles- Impact on Holiday makers In US & Europe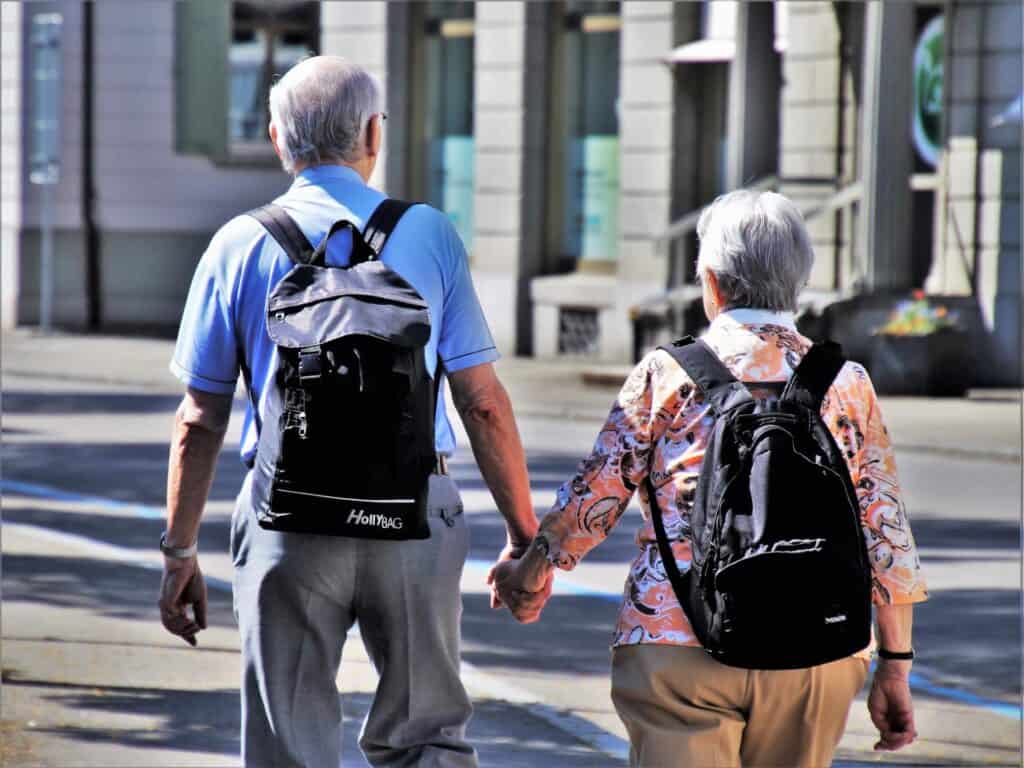 International holiday makers are really excited to travel this summer after two years of Covid-related restrictions. Europeans and North Americans are facing two biggest travel plan hurdles, while Austrians, Swiss and Spaniards are the people who show the most excitement to make their travel plans. US News Today has a deep insight on the travel plan hurdles and what is it's impact on holiday makers.
KEY POINTS
Overall, 71% of Europeans plan to travel during the summer, which marks a rise compared to 2021. 72% of Europeans feel "quite excited to travel" or "feel happy to travel" this year.
This summer, holidaymakers are spending more money than they did last year on travel, with average spending levels up by almost 20%. This is still below pre-pandemic levels.
This leads to 'Back to normal' of pre-Covid travel plan hurdles as follows:
Traveling abroad has become increasingly appealing: 56% of Thais, 48% of Europeans, and 36% of Americans plan to vacation abroad this summer. However, domestic travel continues to remain higher in almost all of the countries than it was in 2019.
City destinations are popular again: It appears cities are the most popular destination for North Americans. Hotels remain to be a choice for accommodation, although the rentals are little higher.
Air travel is back to normal: Europeans and Americans are using their cars less than last year and are interested in air travel.
People are planning vacation in advance. Only 22% of Europeans are doubtful about their destination.
Covid-19 is the second biggest concern for Europeans and North American holiday makers while inflation and personal/family reasons have become the first biggest travel plan hurdle to making their holiday travel.
Inflation and price increases are the main concerns in the minds of both Europeans and Americans alike. Financial considerations are regarded as one of the main reasons preventing them from making their travel plans. European and American families are dealing with inflation.
With an increasing awareness of travel-related cancellations and health concerns, Covid-19 has transformed travel insurance sales into a long-term trend that should last well beyond the pandemic.
The Biggest Travel Plan Hurdle is Budget
Average summer holiday budget is higher than in 2021, but this increase is restricted by inflation
As Covid-related restrictions and inhibitions are significantly reduced over two years, travelers are ready to rock the beaches in masses this summer – but this is if they are able to afford it.
18 Top-Rated Tourist Attractions in Europe
The unusual increase in the prices of essential commodities like food, gas and other utilities, made many families forced to reconsider their holiday plans. Most of them are even ready to scrap their holiday travel plans
However, Holidaymakers will have a higher travel budget this year than in 2021. Americans expected to spend an additional $440 for the total budget of around $2,760 (19% more than 2021).
On the other hand, in Europe the holiday budget is comparatively lower than America i.e., €1,800 (14% more than 2021). Spain has shown a 20% higher budget increase compared to 2021.
But, the average holiday budget is lower in most countries than in 2019: around €400 lower in France, €300 in Spain and €340 in Germany.
Inflation and Price Increases are the Two Biggest Travel Plan Hurdles
69% of Europeans and 62% of Americans are concerned about inflation and price hike are the major concerns to consider. Moreover, financial considerations are one of the main reasons not to travel.
Nearly, 45% of Americans and 41% of Europeans are against a trip this summer. This is 14 points more in Europe and 9% more in America when compared to 2021.
All COVID-19 related issues and strict guidelines have significantly decreased and the global level of concern about them has also strongly reduced.
For instance, the level of care and caution to consider and avoid crowded places for travel and leisure plans has decreased significantly.
This decrease in COVID-19 related concerns led to a boost for cities, which are now the most popular type of destination for North Americans . In Europe, cities remain far behind the seaside but come ahead of the countryside and mountains as a travel destination.
The decrease in COVID-19 related issues led to a boost for different holiday destinations. Big cities have become the most popular type of destination for North Americans.
But this is not the same with Europe where the countryside and mountains have become the most trotted destinations.
COVID-19 is still a consideration for travelers, but it has receded as a concern
This decrease also boosted the demand in hotels in North America and Europe as the holidaymakers plan to stay in hotels popular for quality and sterilized ambiences. Fortunately the vacation rentals remain stable.
Impact of COVID-19 on enthusiasm for travel: People who excited to travel:
Americans 46%
Europeans 53%
Canadians or Australians 60%
Some people around the world share that they will probably avoid traveling.
They show a favor to close destinations. They are even ready to avoid flying and going to airports.
It is also observed in most countries that the average level of early booking has increased compared to last year.
Long term travel insurance habits have also been increased in almost all countries, as the travelers expected greater protection is the most mandatory concern for a long-term travel.
A Steady raise in International Travel
Holidaymakers are less skeptical about making a decision about their summer trip destination. For instance, only 22% of Europeans have not yet decided, this is less than last year.
Despite the hurdles, a steady boost is observed in international travel plans all over the countries where holidaymakers are more used to traveling abroad.
In several nations, the percentage of tourists who will remain inside their borders is expected to remain consistent in comparison to last year: populations that typically stay within their borders will continue this trend.
Italians will make up 65% of those, followed by Spaniards (59%), French (56%), and Portuguese (54%). The UK , Switzerland, and Belgium saw a decline in domestic travel.
Holidaymakers will change their modes of transportation as international travel increases. The car and the airplane continue to be the two most popular modes.
But compared to last year, Europeans and Americans will use cars as their personal mode of transportation.
Alternatively 15% of people in Europe and less than 10% of people on other continents prefer to travel by public transport like train or bus.
When is Back to Normal?
Perceptions to restore normal conditions vary greatly from one country to another. The responses are very gloomy from Thailand, Austria and Australia.
Half of them believed that things would become normal only in 2024 while some are more pessimistic and said that it would take longer or never.
On the other hand, Polish, Czech and Swiss are very hopeful and saying 4 out 10 a return to normal travel is possible.
Bottom line:
Travel plans are significantly increasing when compared to last year. Overall summer holiday budget is higher than in 2021, but this increase is regulated by inflation. While Covid-19 is still a point to be considered, it has receded as a concern. It is clear that there is a boost in International Travel. This paves the way back to normal.