Las Vegas police change concert shooting timeline
Authorities say Stephen Paddock shot a security guard 6 minutes before massacre began; Dan Springer reports on the latest in the investigation.
A Nevada home the Las Vegas shooter used as a stash house for handguns, shotguns and a "plethora of ammunition" was burglarized last weekend in a stunning security breach, and comes as federal and state authorities say they're still sweeping the scene for clues.
Another one of Paddock's retirement community homes searched in Mesquite yielded more weapons, explosives and electronic devices, the Reno Gazette-Journal reported.Lombardo told the media Monday that FBI and behavioral analysis agents were actively looking at the Reno home and Paddock's other properties as the search continued for a motive behind the attack, which was the deadliest shooting in modern U.S. history.
"Is the FBI along with LVMPD revisiting the personal property of the suspect? Yes, that is accurate along with the behavioral analysis detectives," Lombardo said Monday, according to the Reno Gazette-Journal. "They are also present and maybe we can discern additional evidence as a result of that revisit."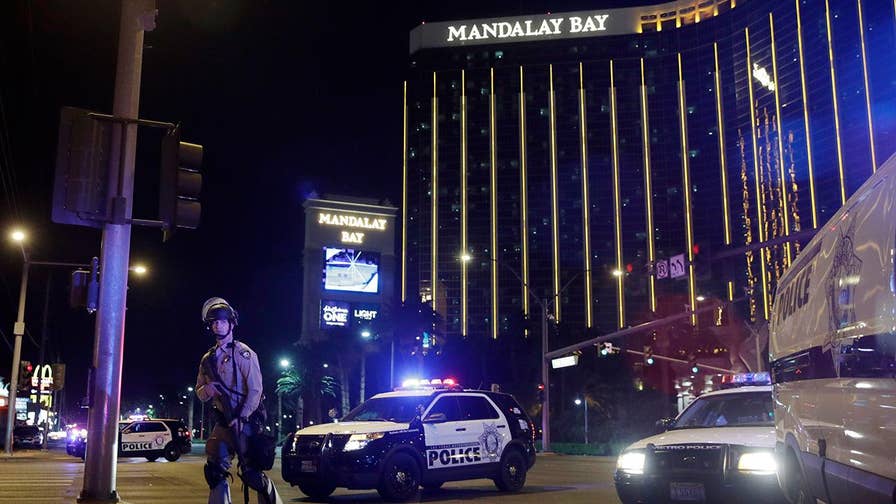 At least one vandal broke in to Stephen Paddock's Reno-area home through the building's front door, though detectives still were unsure if multiple suspects were involved, Officer Tim Broadway of the Reno Police Department told the Reno Gazette-Journal Tuesday.
Broadway said police were not immediately aware of anything taken or any damage done to the retirement community home. The FBI was notified of the breach.